Manufacturing
We are listed among the reputed firms engaged in offering clients a small to wide range of Automobile Components. This range of the products are widely used in varied automobile industries for varied applications. These are fabricated using optimum-grade raw material sourced from the reliable vendors of the market using the best grade factor inputs and cutting - edge technology in compliance with the international quality standards.
Our clients can avail Automobile Components in custom-designed forms as per various specifications provided by clients at cheaper prices.
Manufacturer of plastic & sheet metal parts
*All injection molding parts like Interior & Exterior parts, Cap , Clips.
*All pressing parts like brackets & reinforcements of BIW.
Electrical Components
• Connectors
• Sensors housings
• Relay
• Cables
• Fuses
• Switches etc.
Wiring Harness
• Complete vehicle harness along with child parts like
• Engine Harness
• Door Harness
• Cabin Compartment Harness
• Floor Harness
• Tailgate Harness etc.
Tool Manufacturing
• We are supporting in tooling solutions for sheet metal & plastic parts.
• Draw die, Trim die, Blank die, Peirce die, etc.
• Injection mould etc
Prototype support
• All segment of prototype parts we are providing
• Like plastic prototype parts SLA,SLS. Vacuumed Molding parts, Soft tooling parts, etc.
• Sheet metal brackets,
• Prototype Wire harness for trucks , 4 wheelers & 3 wheeler etc.
• Table wiring harness etc.
Plant View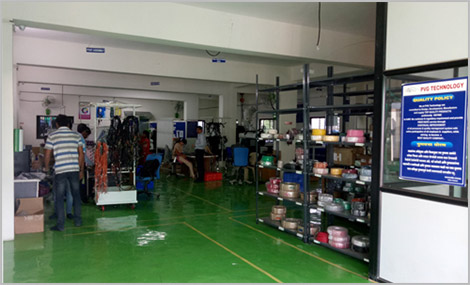 Single Flow layout

Separated sections

Brand new & Imported M/Cs

Epoxy Floor

Process Instructions display

Working with 5S
Machineries

Injection Moulding Machine

Make :- Ferromatrik Milacron India Pvt. Ltd.

Type :- Operating 11 KW Capacity-110 Tone
Crimping Machine ( Make : Sai Paradise )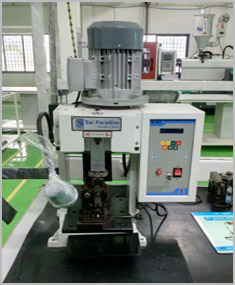 Capacity - 5 Tone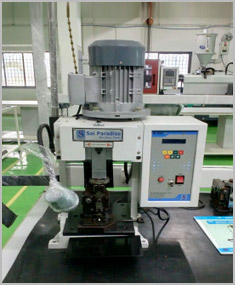 Capacity - 2 Tone
Machineries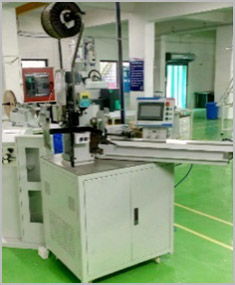 Semi Automatic One Side Cutting Crimping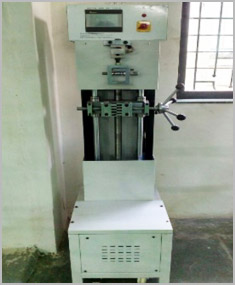 Pull Force Checking
Machineries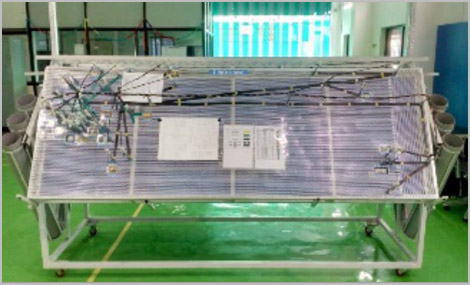 Laying Board
Machineries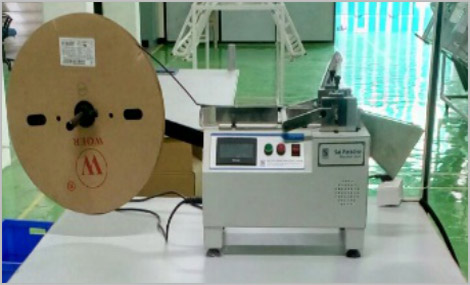 Automatic Sleeve Cutting Machines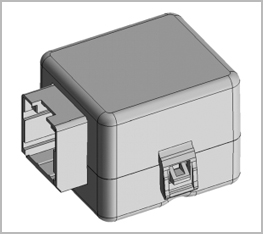 All segment of prototype parts we are providing
Like plastic prototype parts SLA, SLS. Vacuumed
Molding parts, Soft tooling parts, etc.
Sheet metal brackets
Prototype Wire harness for trucks 4 wheelers & 3 wheeler etc.
Table wiring harness etc.
8 Pole Diode Module (4 Diode PCB Mounted)